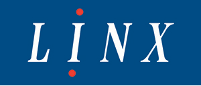 About Linx
Linx Printing Technologies Ltd (Linx) is part of the Danaher Group's Product Identification platform.
Since its formation in 1987 we have earned a reputation as a manufacturer of thoughtfully designed and well engineered products. The company has consistently invested a high percentage of turnover in research and development and is one of the industry's top research spenders in relation to turnover.
Our products are used on production lines across the world. These include our Continuous Ink Jet (CIJ) printers used in the automotive industry, laser coders for pharmaceuticals or cosmetics, Large Character Printers for packaging or our Thermal Inkjet printers coding onto boxes, trays, sleeves and plastic packaging materials. Any industry which requires product identification codes, batch numbers, use by dates and barcodes will have a Linx printer on its line.
As a leading player in both the continuous inkjet and laser marking industries, we hold a large and growing worldwide market share, achieved by continuing emphasis on engineering excellence and best in class products, outstanding marketing, customer service, and professional management.
Our growth strategy focuses on bringing innovative products to market and to market these effectively through our international network of distributors. Simplicity in design ensures trouble-free operation; delivering maximum production uptime and low cost of ownership over the lifetime of the product.
We operate sales, marketing and customer service operations in the UK and France. In other countries, our independent distributor network covers more than 50 countries and represents Linx in the major markets of Europe, North and South America, Asia Pacific, the Middle East and much of Africa. All Linx distributors meet the highest standards when it comes to top of the range after-sales service and customer support for our coding and marking machines .