Overview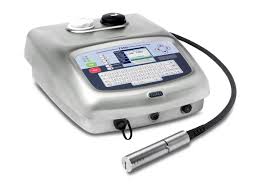 The Linx 7900 Spectrum pigmented ink printer provides reliable high contrast coding and marking with pigmented inks.
Linx's pigmented inks are ideal for coding onto dark or coloured surfaces and provide clear durable codes which last for years. The perfect solution for coding onto rubber and plastic extrusions such as cable and pipes.
The Linx 7900 Spectrum industrial pigmented ink printer has an ink system and printhead designed to cope with highly pigmented inks and reduce the need for maintenance.
Features
• Ideal for coding onto dark or coloured surfaces such as rubber and plastic extrusions
• High opacity inks range for clear, durable codes
• 3 lines of text, graphics, logos and Data Matrix 2D codes
• Up to 5 lines as an additional option
• Remote printer monitor and control with Linx Insight remote web interface
Download File
Photo Album